Hello Friends today i have found an issues related Windows Photo viewer
(Windows Photo Viewer can't open this picture)
This are some Ways to fix [ Windows Photo Viewer can't open this picture' ] problem
Update Windows Photo Viewer




Open photo in different application (Which

Supports

all Format)




Convert image to different format




Turn off Encryption in image file
Update Windows Photo Viewer
Software updates can fix bugs and other issues. Therefor Updating System can Fix all the bugs and errors
Steps to update your Windows Photo Viewer :
Go to Start> Settings > Update & Security > Windows Update
or Directly Type Windows Update in Start Menu
Open photo in different application
Windows Photo Viewer supports only this file formats ( JPEG, TIFF, PNG, GIF, BMP, DIB, and WDP ).
If the image file is of different format, open it in another supporting application. You can use Adobe Photoshop, IrfanView, Photo Retouch, ACDsee Photo Viewer etc.
This are some paid or unpaid software which can be use to view or edit photos
Convert image to different format
When an image file format is not supported by Windows Photo Viewer, you can convert the file to JPEG, TIFF, or PNG which can be viewed in Windows Photo Viewer.
You Can Use above given software to convert into different file format.
Turn off encryption in image file
Try to fix this issue by turning off encryption in the image file.
Steps to turn off encryption in photos:
Right click on the photo. Select Properties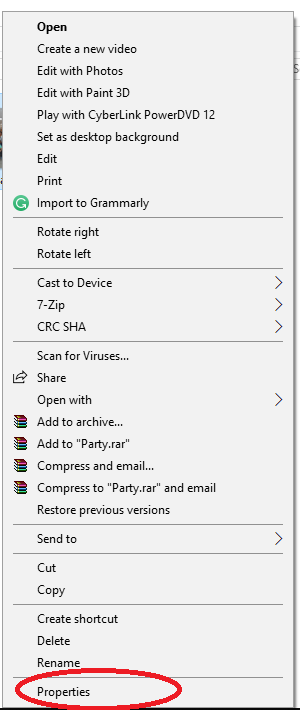 Under the General tab, click Advanced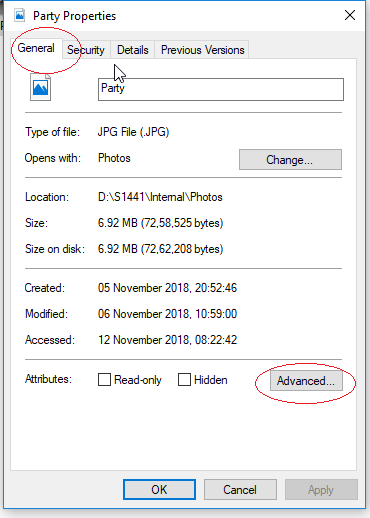 Unchecked the box before Encrypt Contents to Secure Data
Now You Can View your image